Reverse License Plate Number Lookup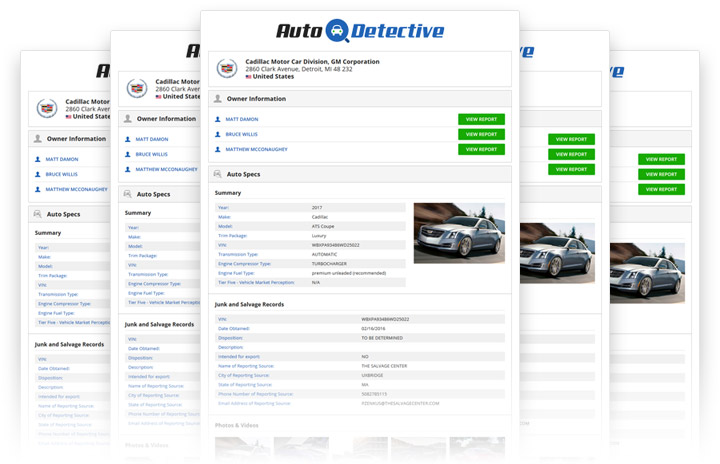 A license plate search is the quickest way to learn more about the driver, the corresponding vehicle identification number (VIN), traffic court records, vehicle title information, vehicle history report, related criminal driving violations, and further publicly-available details linked to the respective vehicle.
What Data License Plate Search Result Provides?
By simply searching someone's license plate number our lookup tool runs it through thousands of online databases to provide all the information there is on the given plate. The details collected include the following:
Fuel Efficiency

Rebuild and Repair Records

Safety Rating

Traffic Court Records
Stolen License Plate

Vehicle Specifications

Odometer Readings Report

Warranty or Manufacturer Recall
Why You Should Look up a License Plate?
Running a plate number through our easy-to-use search tool is very handy in a wide range of scenarios when it's important to know more about a vehicle's history, such as:
Report bad driving, criminal behavior, or potential fraud.

Track down a car involved in a hit and run accident.

Research a used car you'd like to buy.

Other reasonable cause or personal motivation.
How to Lookup a License Plate
Looking up a license plate number is extremely fast and easy with the AutoDetective lookup tool. Just insert the "Plate Number" and the "State" and press Search. Alternatively, you can run a scan by "Plate Image" or "VIN number".
License Plate Owner Lookup

You could look up a person by license plate number as long as your reasons are aligned to your state's Driver's Privacy Protection Act (DPPA) and fall under authorized categories such as car theft, arbitration proceedings, driver's safety, insurance, research, or employment.

Lookup License Plate by VIN

Under the DPPA permissible uses, finding a license plate just by using the VIN is possible when have the approval of the car's owner, or if you are an insurance company, a licensed investigator, or if the purpose is legitimately governmental or for market research surveys.

Lookup License Plate by Name

It is possible to perform a license plate check by simply searching their name only if the reasons are valid and in complete accordance with your state's DPPA, including matters of motor vehicle safety, emissions, theft, product recalls, and legitimate government agency functions.
Hit and Run License Plate Lookup

Identifying a vehicle after a hit and run through a license plate lookup could help to file an insurance claim, reveal accident reports or car history. The only limitation is that the motivation must comply with the DPPA rules and regulations.

Find Parking Tickets by License Plate Number

An AutoDetective license plate number search could reveal its corresponding parking tickets, just make sure you have a valid explanation of the permissible use for the motor vehicle records' information you request before using our plate lookup tool.

Address Lookup by License Plate

A driver's address can be disclosed by simply running their car's license plate only under DPPA's strict restrictions that include having the individual's given consent, matters of public or motor vehicle safety, insurance activities, and administrative, arbitral, criminal, or civil proceedings.
Is it Legal to Lookup Someone's License Plate?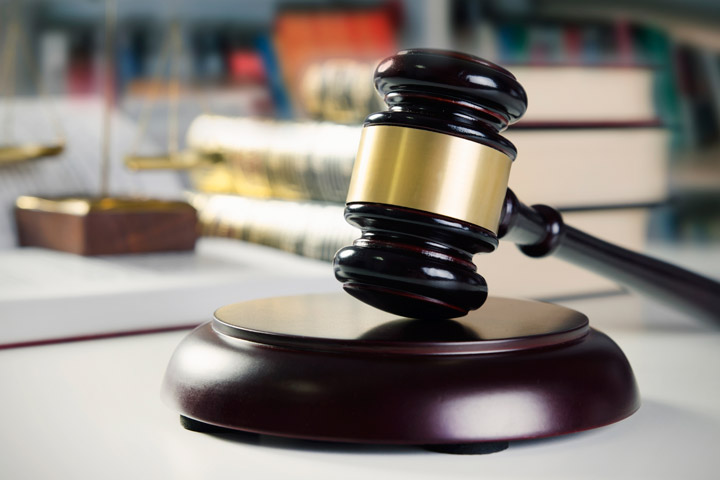 It is illegal for a civilian to run someone's license plate number for personal reasons. The Police and the Department of Motor Vehicle (DMV) are the only ones legally allowed to trace a license plate. However, you can still have limited access to some information in the following circumstances:
You have legal authorization or written consent from the vehicle's owner.
You work for a security service or you are a licensed investigator.
For issues of motor vehicle and public safety.
Notice for impounded towed or vehicles, emissions, theft, product recalls.
Unless you are a government official or a police officer you cannot get full legal access to someone's personal information just by looking up their license plate.
What Are Our Data Sources?
The AutoDetective database secures legitimate access to hundreds of millions of public records of over 250 million vehicles registered in the United States. A simple search extracts the matching data and a great-looking report with the relevant information you might be looking for.
License Plate Search Frequently Asked Questions
Are License Plates Public Record?
In compliance with the Driver's Privacy Protection Act (DPPA), basic vehicle details such as make, model, year of manufacture, are public records. Any sensitive information regarding car ownership (address, phone number, driver license number, and name) remains confidential and disclosure is strictly prohibited without explicit legal authorization or written consent from the car's owner.
What is The Driver's Privacy Protection Act (DPPA)?
The Drivers Privacy Protection Act (DPPA) originally enacted in 1994 is a federal baseline that requires all states to defend the privacy of personal information collected by the State Department of Motor Vehicles (DMVs) and recorded in an individual's motor vehicle record. The protected information includes the driver's name, Social Security Number, address, phone number, driver identification number, gender, age, disability or medical details, height, weight, photograph, and in some states, fingerprints.
What Vehicle License Plate Regulations are in the US?
Since 1925, a rear license plate is compulsory in all US states. Only 20 states do not require a front license plate. Regular license plates for passenger vehicles measure 12-inch by 6-inch. The number format usually has 5-7 characters, or up to 8 characters for vanity plates in some states, depending on the jurisdiction.
What are License Plate Options?
US drivers have the following license plate options:
Vanity Plates. All 50 U.S. states and DC allow vehicle owners to pay extra for a vanity plate ("prestige" or "personalized" plate) as long as it doesn't contain an obscene, profane, or violent message.
Specialty plates. Some jurisdictions offer motorists the option to select a custom license plate for an additional fee. It could include a design that hints to their profession, an NGO they support, or their university's logo.
Transit or Temporary Registration Plates. Dealers can issue temporary registrations until the governmental agency processes the registration form.
Custom & Personalized License plates. Car owners who like to express their personality on the road can opt for personalized plates.